Most of us fish in our backyards 95% of the time, vacations, business and adventures with friends can take us all over the country. We're fortunate to have unique saltwater fishing experiences in and around in Florida – which made compiling this list of top fishing destinations a easy task.
If you asked different people what the top    saltwater fishing spots in America are, you'd get 10 different answers. This list was developed by our crew of Carrma Fishing Yacht owned by Anthony Mazzo, a financial advisor in the Palm Beaches.  We offer our two favorites and leave you with these thoughts and fishing stories.
TOP SALTWATER FISHING DESTINATIONS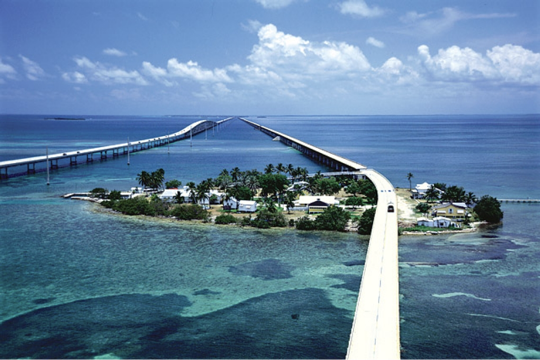 MIAMI, FLORIDA
The marinas alone are worth the trip. Lines of boats that look more like floating houses and decked-out sport-fishing yachts reflect the Miami fishing scene. Offshore fishing yields multiple varieties of fish, but Miami bays produce homes to mangroves and flats that attract snook, snapper, jacks, bonefish, tarpon and permit which produces the best fishing on the Atlantic Coast. Access to fishing spots is available and there's no shortage of well-informed charter captains ready to put you on fish. The steamy weather, white sandy beaches, year-round action and the flashy backdrop of the city make this a must-fish for beginner and experience anglers alike.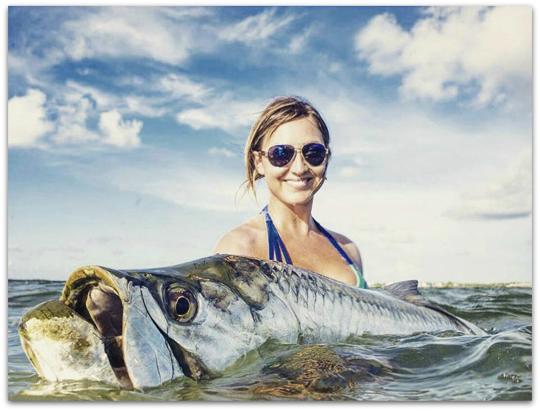 FLORIDA KEYS, FLORIDA
The Florida Keys is warm humid weather, crystal clear water and converging currents makes the Florida Keys arguably the best saltwater fishing destination in North America. It's almost unfair to lump the Keys into one "destination.   From the start of the keys to Key West there are many enjoyable spots that nurture exceptional atmospheres both at the marina and on the water. Mesh with tarpon in the shallows or fight for hours with award marlin, tuna or dolphin in the open ocean. The list of species is long and the charter boats are a plenty. If you've got a bucket list of fishing locations, this should be at the top.
FLORIDA KEYS FISHING
You'll probably never find a place that's quite like the Florida Keys. The Florida Keys are something different to everybody. For anglers, they're a fisherman's paradise; for those looking to have a good time, they're a eccentric nightlife; for the literary types, it's a place to follow Hemmingway's footsteps. Whatever you're looking to get from the Florida Keys, you will find it. The Keys are a coral island chain that runs south from the tip of Florida, covering approximately 125 miles and every mile holds something remarkable and worth checking out. The highway itself is something to witness. Some of the bridges found along this route are breathtaking. The seven mile bridge was one of the longest bridges in the world when it was built and remains something that everyone should see at least once in their lives.
When it comes to fishing, there's no scarcity of choices in the Florida Keys. You can go offshore fishing for billfish such as sailfish or marlin, you can chase after mahi mahi or wahoo, you can reef and wreck fish for cobia, snapper and grouper, you can even test your might against sharks. You even have the option of venturing into the backcountry to target tarpon, bonefish and snook. If you get there during the right time of year, you also have a shot at diving or snorkeling for spiny lobster and stone crab,  if you've never had the fortunate to catch and cook your own, you're really missing out on something wonderful.